MeCCSA 2013 Speakers
Bruce Brown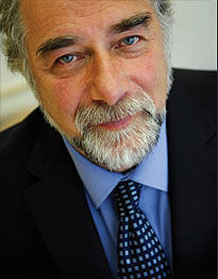 Pro-Vice-Chancellor for Research at the University of Brighton Prof Bruce Brown
Media research and the REF
Bruce Brown is Pro-Vice-Chancellor for Research at the University of Brighton and a Professor of Design. Prior to this he was Dean of the university's Faculty of Arts and Architecture and Director of the Higher Education Academy's Subject Centre for Art, Design and Media. Professor Brown currently chairs the Portuguese Government's Fundação para a Ciência ea Tecnologia research grants panel (Arts) and is a member of the Advisory Board of the Arts and Humanities Research Council (AHRC). In the last UK Research Assessment Exercise (RAE2008) he chaired Main Panel O (Arts). In 2006 Professor Brown was a member of a joint working group convened by the Higher Education Funding Council (HEFCE)/AHRC on Research Metrics and is currently a member of HEFCE's Expert Advisory Group for the Research Excellence Framework (REF2014). Professor Brown was appointed by HEFCE as one of four Main Panel Chairs to the forthcoming REF2014 with responsibility for Main Panel D (Arts and Humanities). [more]
James Curran
Prof James Curran
Mickey Mouse Squeaks Back
James Curran is Director of the Goldsmiths Leverhulme Media Research Centre, supported by a £1.25 million grant from the Leverhulme Trust, and Professor of Communications. He has held a number of visiting appointments including McClatchy Professor (Stanford), Annenberg Professor (UPenn), Bonnier Professor (Stockholm University) and NRC Professor (Oslo University).
His work falls mainly into two linked areas: media history and media political economy. In media history, he has sought increasingly to relate the development of the media to wider changes in society, while in media political economy he has turned to comparative media research, drawing on quantitative methods. This has resulted in three comparative studies, two funded by the ESRC (for outputs see 'publications' above). More recently still, he has been evaluating the impact of the internet and new communications technology.[more]
back to top
Terry Eagleton
Prof Terry Eagleton
Culture, Space and Place, an Overview
Terry Eagleton is a literary scholar and cultural theorist. While perhaps most recognized for literary criticism, Eagleton is also known for his work in cultural theory, religion, politics, and history. He is the author of over 40 academic books, in addition to plays, film and television scripts, a memoir, and the novel Saints and Scholars. His most recent books are Reason, Faith, and Revolution: Reflections on the God Debate and On Evil, published by Yale University Press in 2009 and 2010. [more]
back to top
Beatriz García
Dr Beatriz García, Head of Research at the Institute of Cultural Capital, a collaboration between the University of Liverpool and Liverpool John Moores University.
Cities of Culture and Communication
Dr Beatriz García is Head of Research at the Institute of Cultural Capital, a collaboration between the University of Liverpool and Liverpool John Moores University. She is also the director of Impacts 08 – The Liverpool Model, a research programme which has assessed the long term cultural, social, economic and environmental impacts of Liverpool becoming European Capital of Culture in 2008. Prior to this post, she was a Research Council UK (RCUK) academic fellow at the Centre for Cultural Policy Research, University of Glasgow, where she led a major research project looking into the long term cultural legacy of Glasgow becoming the 1990 European City of Culture.
Beatriz is a researcher in cultural policy and event-led regeneration and has dedicated the last fifteen years to refining models for the longitudinal assessment of the impact of urban cultural policy interventions. Recent projects assess the legacy of cultural programming within major events such as the European Capital of Culture, the Olympic Games and the Commonwealth Games, attracting funding from research councils, government agencies and international NGOs. Her publications cover a wide range of journals including the International Journal of Cultural Policy, Local Economy, Urban Studies, Media, Culture and Society, as well as specialist magazines and edited monographs. [more]
back to top
Charlotte Gould
Charlotte Gould
Charlotte Gould is Senior Lecturer in Digital Media at the University of Salford, School of Art & Design and has developed a number of interactive environments for urban big screens that explore user identity and the notion of a floating narrative. Through this work she encourages creative urban play and looks at the way the audience can experience the urban space through telepresent technology. Through her research she explores the creative and cultural potential that urban screens have to offer in the digital media age and how these emerging technologies and the digital infrastructure impact on the way that the public interacts within the urban environment. She has developed a series of projects, which allow the public to complete the work through the creation of their unique narrative and has undertaken a number of interactive installations and projects with key industrial partners, which include an interactive installation for Moves09 at the BBC Big Screen in Liverpool and for the BBC Big Screen at the Glastonbury Festival. She also produced an interactive installation for ISEA09 at the Waterfront Hall Belfast and for Moves10 at the Bluecoat Gallery Liverpool. She is principle investigator of Hub, an innovation space and pop up gallery which aims to support the regeneration of the City of Salford and further create links between the University, its local community and the creative industries that surround it with a series of exhibitions which engage with the community through interactive exhibitions and workshops. [more]
back to top
Roy Greenslade

Prof Roy Greensslade (Professor of Journalism at City University
Journalism post-Leveson
Roy Greenslade is one of Britain's foremost media teachers. He is a leading commentator and columnist on the media, and currently blogs for The Guardian.
As a journalist he rose to the highest levels of management in a career taking in The Sun, the Sunday Times, and culminating in the editorship of the Daily Mirror.
Roy is the author of Press Gang: How Newspapers make Profits from Propaganda (Macmillan, 2003), Maxwell's Fall (Simon & Schuster, 1992), and Goodbye to the Working Class (Marion Boyars, 1976). [more]
back to top
John Hill
Prof John Hill
Stuart Hood Memorial Lecture: Radical TV drama
John Hill joined Royal Holloway in 2004 from the University of Ulster where he was Professor of Media Studies and Head of the School of Media and Performing Arts. His PhD is from the University of York and his MA from the University of Glasgow.
Hill's research and writing has focused on a variety of areas including film and television history, national and regional cinemas, the film industry and film policy and the politics of film. Hill is the author of Sex, Class and Realism: British Cinema 1956-63 (1986), British Cinema in the 1980s (1999), Cinema and Northern Ireland: Film, Culture and Politics (2006), Ken Loach: The Politics of Film and Television (2011), the co-author of Cinema and Ireland (1987) and the co-editor of various collections including The Oxford Guide to Film Studies (1998). [more]
back to top
Shona McCarthy
Shona McCarthy (right)– Chief Executive, Culture Company 2013
Derry~Londonderry as City of Culture
Shona has worked in a range of roles in the cultural and arts sector across Northern Ireland for over 20 years. In 2007 she was the NI recipient of a prestigious NESTA cultural leadership award. The premise of the award was to place people from science, technology and the arts sectors in the UK with outstanding leaders from around the world. Shona chose to be placed with Naveen Kishore at the Seagull Foundation for the Arts in Calcutta. She spent 6 months living and working in the cultural sector in India. [more]
back to top
Ruth McElroy
Dr Ruth McElroy
Ruth McElroy is Principal Lecturer in Communication, Cultural and Media Studies at the University of Glamorgan where she is co-director of the Centre for Gender Studies in Wales and a steering board member of the Centre for Media and Culture in Small Nations. She is on the management committee of Cyfrwng, the Welsh Media association and of BAFTA Cymru. With Steve Blandford and Stephen Lacey, she is book series editor of Contemporary Landmark Television (University of Wales Press). Ruth is also reviews editor of the European Journal of Cultural Studies and a corresponding editor for Critical Studies in Television. [more]
back to top
James Nesbitt
Dr James Nesbitt, Chancellor of the University of Ulster and world renowned actor.
Dr James Nesbitt follows in the distinguished footsteps of the Duke of Abercorn, the Lord Grey of Naunton, the Baroness Julia Neuberger, and Sir Richard Nichols as the University Chancellor. He is the first University of Ulster Chancellor to have been born in Northern Ireland and also to have studied at the University.
Born in January 1965, James was raised in the village of Broughshane. As a boy he harboured ambitions to one day play for Manchester United and also developed an interest in acting. At the age of 13 his parents took him to auditions for the Riverside Theatre's production of Oliver! and he landed the role of the Artful Dodger. He continued to perform in Riverside productions until the age of 16 – and secured his Equity Card in a production of Pinocchio, when the professional actor playing Jiminy Cricket broke his ankle. [more]
back to top
Paul Sermon
Prof Paul Sermon
Paul Sermon is Professor of Creative Technology and Associate Head for Research and Innovation at the School of Art & Design, University of Salford UK. He has developed a series of celebrated interactive telematic art installations that have received international acclaim. Paul Sermon graduated with a BA Hon's Fine Art degree under Professor Roy Ascott at The University of Wales in 1988 and received an MFA degree from The University of Reading, England in 1991. He was awarded the Prix Ars Electronica "Golden Nica", in the category of interactive art for the hyper media installation "Think about the People now" in Linz, Austria in 1991. He produced the ISDN videoconference installation "Telematic Vision" as an Artist in Residence at the Centre for Art and Media (ZKM) in Karlsruhe, Germany in 1993 and received the "Sparkey Award" from the Interactive Media Festival in Los Angeles, for the telepresent video installation "Telematic Dreaming" in 1994. Paul Sermon was a nominee at the World Technology Awards 2005 and holds a number of external appointments that influence research policy. Since 2004 he has been an AHRC Peer Review College member, member of the NWDA funded North West Art & Design Research Group, Chair of Media Arts Network Northwest[ma-net] and advises on various international journal and conference editorials. External collaborations include the AHRC funded REACT (ResearchEngine for Art and Creative Technology).[more]
back to top
Homson Shaw
Mr Homson Shaw, Associate Dean of International College of Zheijan University of Media and Communications
Information Flow in China
Mr Homson Shaw (SHAO Hongsong) is Associate Dean International College of Zhejiang University of Media and Communications responsible for international relations and project development. Mr. Shaw is also Co-Director of the Confucius Institute at University of Ulster.
He got his Bachelor's degree in English Literature from Liaoning Normal University in the northeast of China and did his postgraduate studies in Business Administration with Zhejiang University. From 1993 until 2002 Mr. Shaw worked in the business sector as a senior manager in international shipping and CEO of a business management consultancy company.
Mr. Shaw is an established academic translator and a researcher in cross-cultural communication and internationalization strategies. With his 10 years of international business experience in cross-cultural contexts, he has helped more than 35 Chinese enterprises in their outreach for international growth. He also acts as a senior advisor in international culture, trade and mercantile law to the Zhejiang Entrepreneurs' Association. [more]
back to top
Stephen Shaw
Mr Stephen Shaw, UX Director, Big Motive
Digital Designing
Stephen Shaw UX Director at Big Motive who create outstanding experiences for the web, mobile, connected TV and beyond. Big Motive collaborate with broadcasters, businesses and agencies to design compelling products that connect users to content and people to brands.
Big Motive produce interactive video, apps, games and installations for the worlds of media & entertainment, fashion, technology, tourism and retail… Creative technology for the real world. [more]
back to top
Claire Wardle
Dr Claire Wardle, Storyful
Citizen Journalism
Claire came to Storyful after three years of training, consultancy and public speaking in newsrooms and at conferences around the globe, preaching and teaching the secrets of social journalism to anyone who would listen.
Claire's passion for the US led her to do a Masters and then a PhD in Politics and Communication at the University of Pennsylvania in Philadelphia. After the rough and tumble of Philly she got a job at Cardiff University where she taught for five years. Her main passion is teaching and having to keep 200 sleepy students entertained during 9am lectures which by her own admission, was the best preparation she could have hoped for in terms of public speaking and training. [more]
back to top
Richard Williams
Richard Williams, Head of Northern Ireland Screen
Northern Ireland Screen Policy
Richard Williams has been Chief Executive of Northern Ireland Screen for 6 years, during which time, with turnover rising from £1 million to £10 million, it has become the most successful screen agency in the UK. He has led the development and delivery of two ambitious strategies, the second of which, Building On Success, attracted Universal Pictures and HBO, global leaders in film and television respectively, to undertake large-scale production in Northern Ireland. This production has been centred on the Paint Hall Studio which is leased, developed and managed by Northern Ireland Screen. The third strategy for the next 4 years to 2014 entitled Driving Global Growth was launched in May this year and is a progression of the agency's already significant achievements. [more]
back to top
Brian Winston
Prof Brian Winston, University of Lincoln
Documentary Film
Brian Winston is Professor of Communications and Lincoln Chair at the University. His interests include media history, media ethics, communications technology, documentary film and free expression issues.
He began his career in 1963 on Granada TV's long-running news documentary film series 'World in Action' and in 1985 he won an Emmy Award for documentary scriptwriting.
He has taught at New York University Film School and the UK National Film School and has written several books on media, culture and communications, including 'Messages: Free Expression, Media and the West from Gutenberg to Google'.[more]
back to top
Guest Chairs
These include:
Pat Loughrey, former Head of BBC Nations and Regions, Warden of Goldsmiths College and Visiting Professor at the University of Ulster;
Maggie Taggart, Arts/Education Correspondent, BBC Northern Ireland.